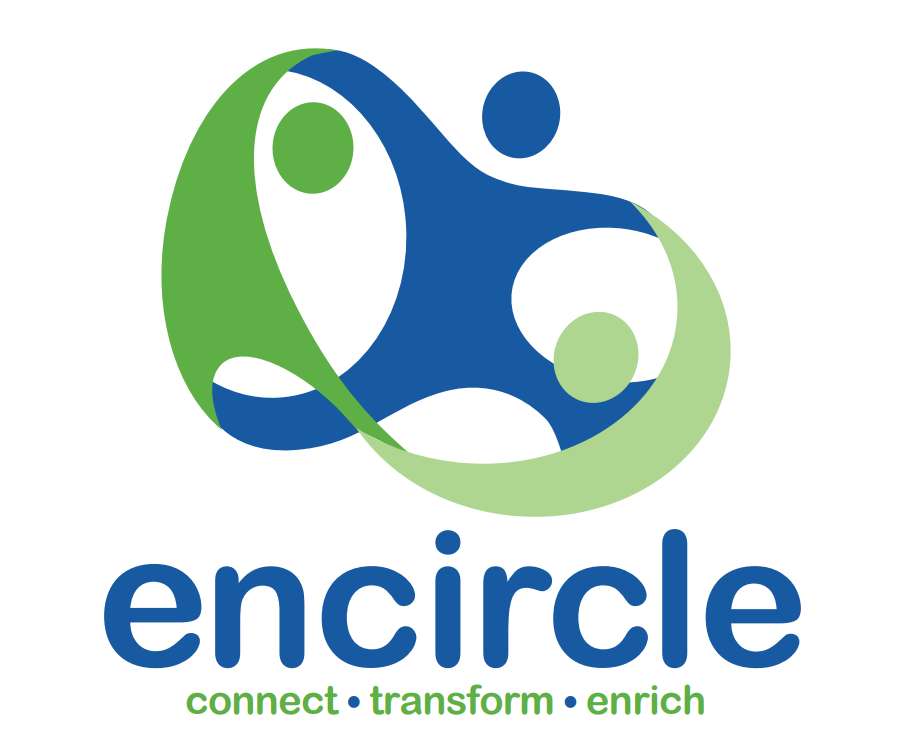 Encircle has been supporting people in the Moreton Bay and Brisbane North regions for 35 years, creating a culture where everyone can be their best, in an environment that values inclusion, diversity, and flexibility. At Encircle, everyone is welcome, everyone belongs.
Our team is passionate, and we are making a difference. We are driven to support our community through their toughest challenges, helping them reach their goals. We work with energy, curiosity, professionalism and optimism.
About the initiative
The initiative aims to improve integration across the various front-line services available to people who are homeless, or at risk of homelessness and living with complex needs. The initiative focuses on building the capacity, capability and collaboration of the services who support people living with complex needs.  Informed by Collective Impact, and acting as a Community of Practice, the Initiative currently has nine operational regions Queensland, each with a dedicated care coordination facilitator.
About the role
This is an exciting opportunity to drive real world outcomes for people who are homeless or at risk of being homeless and the community who passionately supports them.
Encircle as an auspice organisation within the Service Integration Initiative, is currently seeking an experienced Care Coordination Facilitator (Moreton Bay), as part of the Service Integration Initiative to join our passionate, high-performing Housing and Neighbourhoods Team. Reporting the Housing and Neighbourhoods Manager, this role will be based at any of the Encircle sites; Redcliffe (ideal), Lawnton or Kallangur.
Capabilities to be successful in this role
The ideal candidate will be able to demonstrate:
Ability to lead and motivate staff and foster a positive culture.
Ability to analyze and interpret issues and problems and implement appropriate solutions.
Work within agreed objectives and budget constraints.
Utilize knowledge of Encircle principles to establish and contribute to the development of procedures and operational plans.
Good verbal communication skills including effective listening, clear interpretation and presentation skills including public speaking.
Ability to work in partnership with government, organisations and other key stakeholders when developing strategic plans in response to regional needs and challenges.
Development and presentation of statistical information including drafting reports, preparing internal and external correspondence.
Energetic, self-motivated with lateral and forward-thinking skills.
High level Computer literacy with experience using the Microsoft Office suite of products with the ability to prepare written reports and other correspondence and meet reporting requirements and organisational database.
Required Qualifications and Experience
Tertiary qualification in Social Work, Human Services, or related field with minimum of 3 years' experience.
A minimum of four (4) years' experience managing multidisciplinary teams.
Experience working in the community or Not for Profit sector.
Key Selection Criteria
Proven track record and results in successful engagement and community development.
Senior practice experience in housing and homelessness sectors and a detailed understanding of the needs of homeless people.
Demonstrated high level communication skills across a range of audience groups and exemplary report writing skills.
Demonstrated experience in facilitation, negotiation and conflict management skills when working with diverse stakeholder groups.
Demonstrated experience in developing, presenting, and facilitating workforce development and capability building workshops and events.
Experience working within strategic planning environments.
Demonstrated experience in collecting, interpreting, and reporting complex data sets
High level competency in using Client Management Systems and other software applications.
Encircle is an equal opportunity employer and encourages applications from Aboriginal and Torres Strait Islander people, people from a CALD background and people living with a disability. We are committed to keeping children, young people and the elderly safe from harm.
To apply for this position, you should include a cover letter introducing yourself, clearly identifying the position you are applying for and contains responses to each of the Key Selection Criteria points outlined in the position Description and noted above.  A copy of your Resume should also be included with your application.
If you feel you have the right qualifications, and experience and would like to work in the Community Services space, please apply as applications for this position will be considered on submission.
If you have any further enquiries regarding this role, please contact Stephen Hawkins, Housing and Neighbourhoods Manager on 0451 913 755.
Job Summary:
The CCF supports an integrated service system assisting those at risk of, or experiencing homelessness through engagement & capability building.