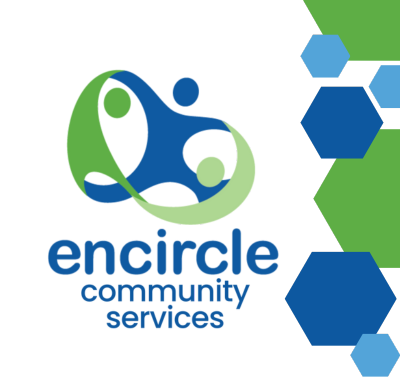 PINE RIVERS COMMUNITY LEGAL SERVICE
COMMUNITY LAW SENIOR SOLICITOR
Permanent Full-time
The Pine Rivers Community Legal Service (PRCLS) is looking for an experienced and motivated community-minded Solicitor to join our team. PRCLS is a part of Encircle Community Services Ltd, an award-winning community-owned organisation that has been supporting the Moreton Bay and north Brisbane community for 35 years.
We are driven to support our community through their toughest challenges, helping them reach their goals. We work with energy, curiosity, professionalism, and optimism – if you work in the same way, we'd love to hear from you!
Say goodbye to burning the candle at both ends and hello to a schedule that encourages a healthy work life balance. This is a permanent full-time or a part-time with possibility for some flexible working arrangement. We pride ourselves on creating a culture where everyone can be their best in an environment that values inclusion, diversity, and flexibility.
About the Team
PRCLS operates across multiple locations in the Moreton Bay and greater North Brisbane area providing free legal advice, information, and referrals as well as community legal education for vulnerable people facing disadvantage. We also support the Domestic and Family Violence Duty Lawyer and the Child Protection Duty Lawyer Services in the area. Over the years, we've attracted student and professional volunteers who work with us because they are passionate about building legal capacity and resilience in our most vulnerable community members.
About this Role
Working across the Moreton Bay Region, you will support a team of solicitors to provide quality legal services to clients in line with funding agreements.
In conjunction with our Senior Management Team, the position will establish operational work plans and procedures which guide service delivery, whilst providing supervisory support to the legal team. Your knowledge and skills gained through qualifications and experience will also enable you to foster and nurture relationships and partnerships.
To be successful in this role you will possess the ability to:
Provide legal advice, information, and ongoing legal support services to clients.
Participate in the development of operational work plans for the team and provide mentoring and supervision.
Review draft communications for the team of solicitors and manage the reporting requirements for the programs.
Provide high quality, accurate and comprehensive community legal services, in areas of law impacting vulnerable community members such as: consumer law, family law, and domestic and family violence.
If qualified as a mediator or Family Dispute Resolution Practitioner, provide mediation and family dispute resolution services.
Coordinate our popular evening walk-in services when rostered.
With a strong focus on collaboration, you will build relationships and strengthen networks as part of a multidisciplinary organisation to provide referral pathways for clients to other Encircle support services or to other agencies within the region, where appropriate.
You will be able to provide evidence of:
Required:
Current unsupervised QLS Practicing Certificate, and
5 years experience as a generalist Solicitor.
Highly regarded:
Domestic and Family Violence Duty Lawyer Accreditation, and
Child Protection Duty Lawyer Accreditation
A full copy of the position description is available on request via email: .
Encircle is an equal opportunity employer and encourages applications from Aboriginal and Torres Strait Islander people, people from a CALD background and people living with a disability. If you feel you have the right qualifications and experience and have an interest in working in Community
CONTACT Email: if you have any questions in relation to this position, all enquiries are treated in strict confidence.
To apply for this position, you should include a cover letter introducing yourself and clearly identifying the position you are applying for, summarising your suitability for this role, and include responses to the Key Selection Criteria. A copy of your Resume should also be included with your application.
Please note that we will not be accepting applications via employment agencies.
We will be assessing applications as they are received and this position will remain open until filled. We therefore recommend if you are interested in this role that you reach out for a confidential conversation or forward your application at your earliest convenience.