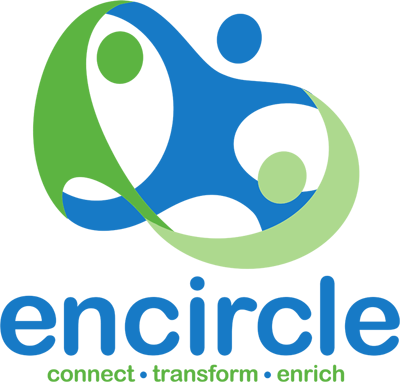 Part Time Maternity Cover Contract
Encircle has been supporting people in the Moreton Bay and Brisbane North regions for 35 years, creating a culture where everyone can be their best, in an environment that values inclusion, diversity, and flexibility. At Encircle everyone is welcome, everyone belongs.
Our Family Support Practitioner will:
operate within a strengths-based, child-centred, and family-focused framework.
develop, implement, monitor, and review case plans and outcomes alongside families – ensuring the voices of children and caregivers are heard.
provide outreach and office-based case management.
deliver culturally appropriate and sensitive services to First Nations people and people from CALD backgrounds.
support and facilitate tailored groupwork programs responding to identified needs and alternative referral pathways.
demonstrate high-level planning and organisation, assessment, and complex decision-making skills.
be experienced working with vulnerable families.
possess or ability to gain the knowledge of current evidence-based practice, legislation and trends relevant to Child Protection and family systems.
Have excellent verbal and written communication skills, ability to work autonomously and as part of a multidisciplinary team
You will bring tertiary qualifications in social work, psychology, human services or a related field and a minimum two years' experience working with families with complex needs.
Encircle is an equal opportunity employer and encourages applications from Aboriginal and Torres Strait Islander people, people from a CALD background and people living with a disability.
Further information regarding this role and the position description are available on request from .
To apply for this position please:
provide a current resume, and
a cover letter (2 sides A4 maximum) demonstrating your suitability for this role against the criteria detailed in the 'to be successful' and 'qualifications' sections.
Please note we are not accepting applications via employment agencies.
Applications for this role will be assessed when received and suitable candidates contacted for interviews. You are encouraged to submit your application promptly in order to be considered for this exciting role.
Our team is passionate, and we are making a difference. We are driven to support our community through their toughest challenges, helping them reach their goals. We work with energy, curiosity, professionalism, and optimism.
The Counselling and Families Team deliver a range of counselling and family support services on behalf of the Queensland and Australian Governments.  Our Family Support and Young Parents Programs bring positive change for children and parents in areas including family relationships, children's development, and parenting. We support families to build capacity to navigate through life's various challenges and the array of practical realities presented by pregnancy and parenting including – individual or family trauma, DFV, substance use, financial hardship, or mental health impacts and often in the context of social stigma and isolation.
We deliver tailored services building support networks and connections, as well as specialised referral pathways through both outreach and centre-based approaches. We promote collaboration and engagement with other support services and stakeholders, to provide a targeted, and solution focused response to client needs that is aligned with best practice.