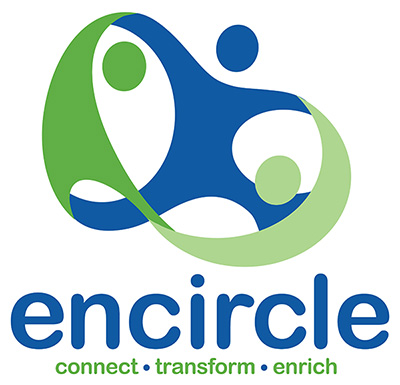 Full Time, Fixed Term Contract
Seeking a qualified and experienced family therapist and groups facilitator to work with children and families on a Fixed Term Contract to 30/06/2023. This is a full-time fixed term contract to 30 June 2023
Encircle has been supporting people in the Moreton Bay and Brisbane North regions for 35 years, creating a culture where everyone can be their best, in an environment that values inclusion, diversity, and flexibility. At Encircle, everyone is welcome, everyone belongs.
Our team is passionate, and we are making a difference. We are driven to support our community through their toughest challenges, helping them reach their goals. We work with energy, curiosity, professionalism and optimism.
About the Team
The Counselling and Families Team deliver Counselling and Family support services within the Moreton Bay and North Brisbane regional on behalf of the Queensland Government and the Australian Government.
Encircle's team of qualified and experienced, professional Counsellors provide essential support to individuals and families and includes specialised individual therapy through to a variety of groups focusing on topics such as Women's Wellbeing and Self Esteem, Circle of Security Parenting Program, and My Super-powered Relationships designed for children 8 to 12 years to name just a few.
About this Role
This is a full-time fixed term contract to 30 June 2023 and involves the delivery of evidence-based therapeutic interventions, trauma informed counselling in Family Therapy, that meet the needs of the community, through provision of face to face, telephone or online sessions with individuals and families.
Support and facilitate evidence-based group sessions focused on enhancing participants knowledge and wellbeing whilst working effectively with other relevant service providers to ensure a collaborative and integrated response to needs of the community.
Counselling Services
Practice counselling within a trauma informed, client-centered and strengths-based framework, using a variety of evidence based best practice counselling modalities and therapeutic interventions for individuals, couples, children and families.
Implement assessment and case formulation, therapeutic and session goal identification, ongoing assessment of client needs to determine length of therapeutic delivery (short, medium or long-term) with support of the senior counselling team and undertake ongoing assessment and evaluation of client progress and completion of output scales.
Support and facilitate educational groups regarding a range of topics related to discipline area, for example; parenting programs, women's wellbeing programs and primary prevention healthy relationships programs for young people, etc.
To be successful in this role you will:
Successfully deliver trauma informed evidence-based counselling, psychotherapy and groupwork in line with program requirements
Successfully provide appropriate information and psycho-educational material and information to identified clients to aid in the therapeutic process
Effectively assess therapeutic needs of clients
Effective and appropriate referrals are provided to clients
Effectively coordinate and successfully deliver community events
Required Qualifications and Experience
Bachelor of Counselling with minimum two years experience in providing Counselling Services in Family Therapy working with individuals, couples, children and families
Experience supporting groups, providing education and facilitating events
A full copy of the position description is available on request via email:  or phone 07 3889 0063
Encircle is an equal opportunity employer and encourages applications from Aboriginal and Torres Strait Islander people, people from a CALD background and people living with a disability. If you feel you have the right qualifications and experience and have an interest in working in Community Services, please contact Casey for further information regarding this position. All enquiries are treated in strict confidence.
CONTACT: Casey Locke. Email:  or phone 07 3889 0063 if you have any questions in relation to this position.
To apply for this position, you should include a cover letter introducing yourself and clearly identifying the position you are applying for, summarising your suitability for this role, referring to the Selection Criteria in the Position Description.  A copy of your Resume should also be included with your application.
Please note that we will not be accepting applications via employment agencies.
Applications for this role will be accepted until the position is filled with interviews being undertaken during the advertisement period.
Other Encircle Opportunities:
Family Support Practitioner, Part-time FTC 30/06/2023
Family Therapist – Full-time FTC 30/06/2023
Family Therapy Counsellor & Group Facilitator – Part-time FTC 30/06/2023
Program Support Officer, Family Support Team – Part-time FTC 30/06/2023
Community Legal Services, Senior Solicitor – Full-time or Part Time, Permanent
Homeless Outreach Worker
If you are interested in any of these roles, please contact Casey on  or phone 07 3889 0063 to discuss and obtain a copy of the position description.