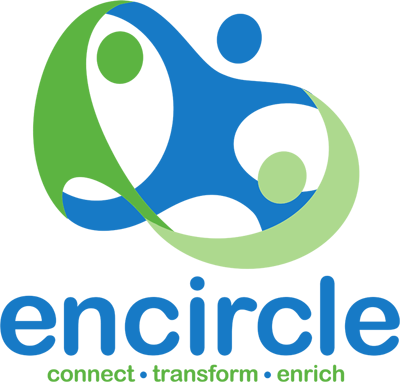 Lawnton, Queensland
Financial Controller (Accounting, Community Services and Development)
Full time
SCHCADS Award Level 6
Encircle Community Services (Encircle) is seeking an experienced Financial Controller who is motivated to contribute to our community.
Encircle has been supporting people in the Moreton Bay and Brisbane north regions for 35 years, creating a culture where everyone can be their best, in an environment that values inclusion, diversity, and flexibility.
Encircle is driven to support our community through their toughest challenges, helping them reach their goals. We work with energy, curiosity, professionalism, and optimism.
Our programs and services respond to real and present needs in our communities, whether that is by building community connections with older people; providing professional counselling services; standing with people affected by homelessness; helping marginalised young parents gain skills and build resilience; or providing professional advice for community members navigating the legal system.
Our operations are delivered from seven sites across Moreton Bay and Brisbane north regions with outreach services prominent in our work. We are a diverse team of professionals from a range of backgrounds, experiences, and disciplines – including psychology and counselling, to the law, to business and finance, to social work. Encircle has benefited from the contributions of many volunteers during our history and that proud legacy continues today with committed community volunteers supporting our work.
Encircle's Financial Controller will:
be a qualified and experienced accounting and finance professional.
be responsible for the management of all accounting and financial activities including production of financial reporting and fulfilment of financial obligations such as taxation and statutory reporting.
analyse the stability of the organisation and provide financial information to all stakeholders including the Board and management.
oversee the Information and Communication Technology (ICT) and Property functions.
provide contemporary, expert advice relating to all aspects of accounting and finance, ICT and property and be a trusted business partner to managers and leaders.
contribute to the design and delivery of projects and initiatives that support an environment of continuous learning, capacity and skill building, and overall organisational development.
To be successful in this role you will bring tertiary qualifications in Accounting or Commerce. Membership of CA or CPA and/or post graduate training in a relevant discipline will be highly regarded and you will have 5+ years post-qualification experience and extensive experience with the MYOB Cloud based accounting package. Ideally you will have worked in the Not-for-Profit sector.
Encircle is an equal opportunity employer and encourages applications from Aboriginal and Torres Strait Islander people, people from a CALD background and people living with a disability.
Further information regarding this role and the position description are available on request from .
To apply for this position please:
provide a current resume, along with
a cover letter (2 sides A4 maximum) demonstrating your suitability for this role against the criteria detailed in the position description.
Applications for this role will be assessed when received and suitable candidates contacted for interviews. Therefore, you are encouraged submit your applications promptly in order to be considered for this exciting role.