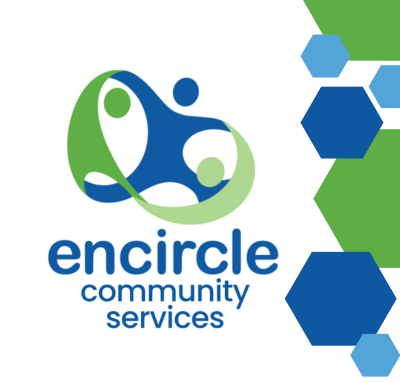 GRANTS AND FUNDRAISING OFFICER
Encircle Community Services Ltd.
Lawnton, Brisbane QLD.
Grants and Fundraising.
Community owned, values-based organisation.
Part Time, flexible working arrangements.
Competitive remuneration + Super + Salary Sacrifice.
Encircle has been supporting people in the Moreton Bay and Brisbane North regions for 35+ years, creating a culture where everyone can be their best, in an environment that values inclusion, diversity, and flexibility. At Encircle, everyone is welcome, everyone belongs.
Our team is passionate, and we are making a difference. We are driven to support our community through their toughest challenges, helping them reach their goals. We work with energy, curiosity, professionalism, and optimism.
About this Role.
This is a new and exciting opportunity for an experienced Grants and Fundraising officer to support Encircle's mission to be a responsive, adaptive, and sustainable organisation to meet the changing needs of our communities. The Grants and Fundraising Officer will guide Encircle's income generation activities to strengthen connections with our communities while enhancing organisational capability and sustainability.
Working closely with the Marketing and Communications Officer and guided by our Leadership Team, but with the autonomy to make this role your own, you will develop and implement a grants and fundraising plan to generate, identify, and respond to funding opportunities for Encircle.
To be successful in this role you will:
create compelling grant proposals and submissions,
understand the contemporary fundraising landscape and be aware of trends in best practice, legal, and ethical issues.
grow networks within the not-for-profit, for-purpose, fundraising, and philanthropy sectors.
work proactively with a can-do attitude and be highly organised.
work collaboratively with colleagues, stakeholders, and our community – building positive relationships.
work autonomously with limited guidance.
be an excellent communicator with highly developed written skills.
To be successful in this role you will bring a minimum of 2 years' experience in a similar role.
Encircle is an equal opportunity employer and encourages applications from Aboriginal and Torres Strait Islander people, people from a CALD background, and people living with a disability.
To apply for this position please:
provide a current resume, and
a cover letter (2 sides A4 maximum) demonstrating your suitability for this role against the criteria detailed in the 'to be successful' and 'qualifications' sections of the Position Description.
Further information regarding this role and the position description are available on request from
Please note: we are not accepting applications via employment agencies.
Applications for this role will be assessed when received and suitable candidates contacted for interviews. You are encouraged to submit your application promptly to be considered for this exciting and rewarding role.