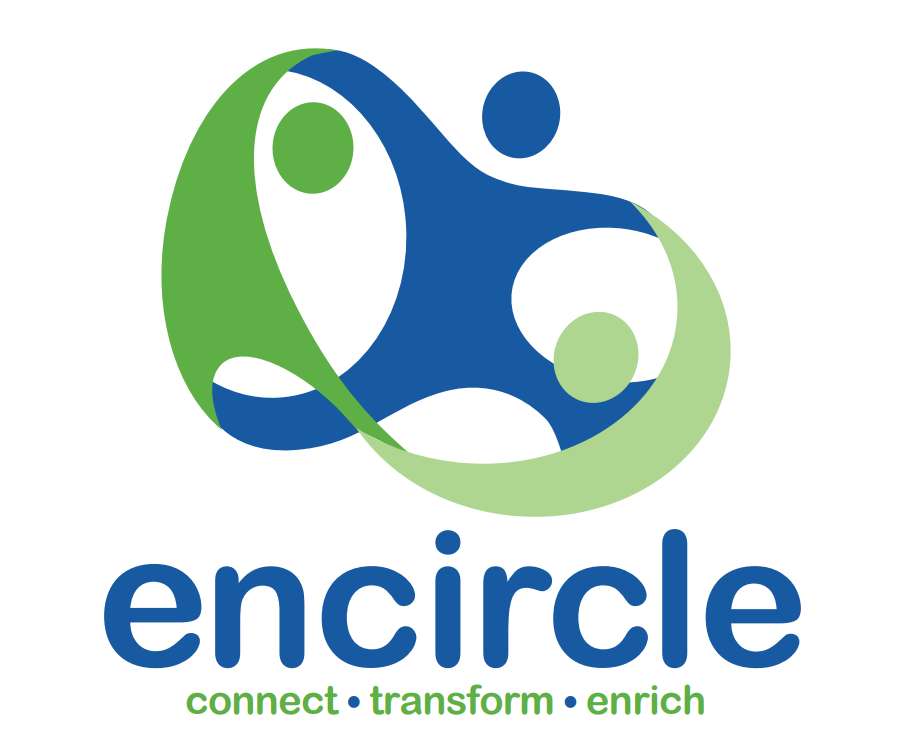 Encircle has been supporting people in the Moreton Bay and Brisbane North regions for 35 years, creating a culture where everyone can be their best, in an environment that values inclusion, diversity, and flexibility. At Encircle, everyone is welcome, everyone belongs.
Our team is passionate, and we are making a difference. We are driven to support our community through their toughest challenges, helping them reach their goals. We work with energy, curiosity, professionalism and optimism.
Our Vision: Our communities will thrive and be resilient by being engaged, connected and supported.
Our Mission: To be a responsive, adaptive and sustainable organization to meet the changing needs of our communities.
About the Housing and Neighbourhoods Team
Our Housing and Neighbourhoods team deliver programs that Encircle implements on behalf of the Queensland Government, working in close cooperation with a range of other service providers, peer and community networks, and local governments.
Our Housing activities have three major areas of focus – homelessness outreach, early intervention, and service integration. The Homelessness Outreach Access Program (HOAP) has the only worker in the Moreton Bay Regional Council (MBRC) area that is funded to provide outreach services for people experiencing homelessness.
Our Neighbourhood Centres are located in Pine Rivers, Redcliffe and Kallangur and support Encircles' vision for communities to be connected resilient and thriving. A large proportion of community members engage with us initially through our doors or over the phone seek support with their immediate needs – a hot meal or drink, food parcel, access to laundry facilities, therapeutic and financial counselling, early intervention assistance to avoid homelessness, or to join one of the community groups that call our Centres home. The Neighbourhood Centres are supported by a team of very passionate, qualified, and skilled people which include the Community Development team, Reception and Volunteer teams.
About this Role
This is a funded contract position, funded to 30 June 2023 with potential to be ongoing as funding is reviewed. This position works across the Moreton Bay region, with office locations within the three Neighbourhood Centre's currently operated by Encircle at Redcliffe, Kallangur and Lawnton.
To be successful in this role you will be able to utilise a strengths-based and recovery-focused approach to provide outreach access to people experiencing homelessness in Moreton Bay. Support individuals or family households to build capacity to be independent, self-reliant, and connected to appropriate social and community supports with a focus on addressing housing needs
In collaboration with the wider Housing & Neighbourhood's Team, meet all internal and external reporting requirements.
This position will work across the Moreton Bay region.
Capabilities to be successful in this role
The ideal candidate will be able to demonstrate:
Can work under general direction, utilising gained knowledge of the Encircle Housing & Neighborhood's Team principles in accordance with developed procedures and operational plans.
Good verbal communication skills including effective listening, clear interpretation and presentation skills including public speaking.
Ability to work in partnership with individuals, services and organisations in the community.
Development and presentation of statistical information including drafting reports, preparing internal and external correspondence.
Energetic, self-motivated with lateral and forward-thinking skills.
Intermediate Computer literacy with experience using the Microsoft Office suite of products with the ability to prepare written reports and other correspondence and meet reporting requirements and organisational database
Required Qualifications and Experience
Tertiary qualification in Social Work, Human Services, or related field; or
Associate diploma with 2 years relevant experience; or
Minimum of 2 years' experience with degree qualification; or
Minimum of 4 years relevant experience
Key Selection Criteria
Demonstrated understanding of Social Justice Principles, strengths based practice, and Trauma- informed and Recovery Practice frameworks.
Demonstrated ability to carry out needs identification, risk assessment and referrals.
Proven experience in case management with crisis strategies for clients experiencing homelessness, with complex needs across multiple domains, including, and not limitied to, Mental Health, Domestic Violence, and Drug and Alcohol use.
Ability to access and apply knowledge of the Department of Housing Social Housing application processes and tenancy legislation.
Well-developed communication and computer skills that include the management of client records, database management, collection of statistical data and report writing.
A high degree of professionalism and well-developed interpersonal skills with a capacity to liaise effectively with a wide range of people including clients, service providers, stakeholders, Encircle staff and volunteers.
Demonstrated understanding of the needs, issues and sensibilities of all people, including Aboriginal and Torres Strait Islander and those from culturally and linguistically diverse backgrounds.
High level of practice reflection and self-awareness.
Encircle is an equal opportunity employer and encourages applications from Aboriginal and Torres Strait Islander people, people from a CALD background and people living with a disability. We are committed to keeping children, young people and the elderly safe from harm.
Please contact Casey via email or 07 3889 0063 if you have any questions in relation to this position.
To apply for this position, you should include a cover letter introducing yourself, clearing identifying the position you are applying for and contains clear responses to each of the key Selection Criteria points outlined above.  A copy of your Resume should also be included with your application.
If you feel you have the right qualifications, and experience and would like to work in the Community Services space, please apply by submitting your application via seek.com.au or emailing directly to .
Please note that we will not be accepting applications via employment agencies.
This position will close on 28 September 2022. Only applications that clearly address the key selection criteria will be considered.