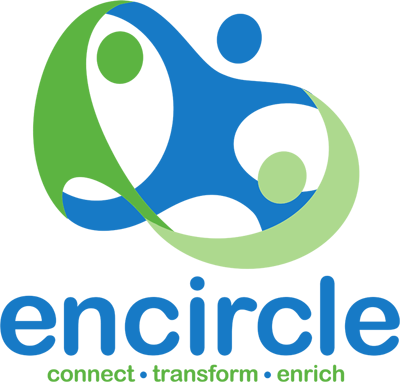 Homestay Case Manager (Brisbane North)
Encircle Ltd.
Zillmere, Brisbane QLD
Housing & Homelessness Services (Community Services & Development)
Full time
SCHCADS Award 4.1
Due to organisational growth, Encircle have an exciting opportunity for an experienced Homestay Case Manager to join their teams in Zillmere.  To be successful in this role you will utilise a strengths approach to providing early Intervention services to support individuals and families who are at risk of homelessness, to maintain and sustain their tenancies.
Encircle has been supporting people in the Moreton Bay and Brisbane North regions for 35 years, creating a culture where everyone can be their best, in an environment that values inclusion, diversity, and flexibility. At Encircle, everyone is welcome, everyone belongs.
Our team is passionate, and we are making a difference. We are driven to support our community through their toughest challenges, helping them reach their goals. We work with energy, curiosity, professionalism and optimism.
About the Team 
Our Housing and Neighbourhoods team deliver programs that Encircle implements on behalf of the Queensland Government, working in close cooperation with a range of other service providers, peer and community networks, and local governments.
Our Housing activities have three major areas of focus – homelessness outreach, service integration early intervention (Homestay). Our Homestay service utilises an early intervention model, supporting people at risk of losing tenancies and helping them avoid homelessness. The Homestay service operates under significant pressure, responding to the needs of people in very vulnerable situations.
About this Role 
As a Homestay Case Manager you will be responsible for providing tenancy sustainment case support and implement immediate brief intervention as required. Interventions included but not limited to provision of information, advocacy, and referrals to relevant support services and support to access required resources.
Under the guidance of the Senior Case Manager, staff build and maintain effective networks and stakeholder relationships and contribute to regional sector integration and development.
The role will work within a Strengths Based Framework, and the Practice Framework Policy and Positive Workplace Behaviour Procedure to manage Homestay case load and provide direct client support work.
In collaboration with the broader Homestay team, and with the management of the Housing and Neighbourhoods Manager, the role will contribute to meeting all internal and external reporting requirements.
Key Selection Criteria
To be successful in this role you will be able to:
Demonstrated ability to complete need's identification, risk assessment/management, referrals, and advocacy
Proven experience in case management and brief interventions, including crisis strategies for clients with high needs and multiple issues e.g., Mental Health, Domestic and Family Violence, and Drug and Alcohol misuse.
Well-developed communication and computer skills that include the management of client records, database management, collection of statistical data and report writing.
A high degree of professionalism and well-developed interpersonal skills with a capacity to liaise effectively with a wide range of people including clients, service providers, volunteers, and staff.
Demonstrated understanding of the needs, issues, and sensibilities of all people, including Aboriginal and Torres Strait Islander peoples, those from Culturally and Linguistically Diverse backgrounds and LGBTQIA+ communities.
High level of self-awareness and ability to reflect on practice.
Required Qualifications and Experience 
Ideally, degree qualification in Social Work, Human Services or related field, with
minimum of 2 years' experience case management/human service experience
A full copy of the position description is available on request from 
Encircle is an equal opportunity employer and encourages applications from Aboriginal and Torres Strait Islander people, people from a CALD background and people living with a disability.
To apply for this positions please:
Provide a current resume, along with
a cover letter (2 side, A4 maximum) demonstrating your suitability for this role detailed against the selection criteria and qualifications your suitability for this role by addressing the Selection Criteria. A copy of your Resume should also be included with your application.
For further information regarding this role, please contact Stephen Hawkins, Housing and Neighbourhoods Manager for a confidential discussion on 0451 913 755 or .
Please note that we will not be accepting applications via employment agencies.
Applications for this role will be assessed when received and suitable candidates contacted for interviews. Therefore, you are encouraged submit your applications promptly in order to be considered for this exciting role.