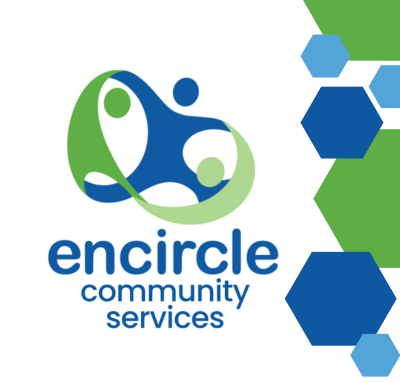 PROGRAM SUPPORT OFFICER – COUNSELLING AND FAMILIES TEAM

Encircle Ltd.

Lawnton, Brisbane QLD

Community Development (Community Services & Development)

$30.46 – $33.23 per hour

Full Time, Fixed Term Contract
Seeking an experienced administration assistant to support our Counselling and Family Support Teams.  
This is a full-time, 38 hours per week position on a fixed term six-month contract (SCHCADS Award Level 2, $30.46 – $33.23 per hour) supporting the Counselling and the Family Support Team, providing service delivery and administrative support to staff and families, including group support, data collection and referrals.
Encircle Community Services Ltd. (Encircle) has been supporting people in the Moreton Bay and Brisbane North regions for 35 years, creating a culture where everyone can be their best, in an environment that values inclusion, diversity, and flexibility. At Encircle, everyone is welcome, everyone belongs.
Our team is passionate, and we are making a difference. We are driven to support our community through their toughest challenges, helping them reach their goals. We work with energy, curiosity, professionalism, and optimism.
About the Team
The Counselling and Families Team deliver Counselling and Family support services within the Moreton Bay and North Brisbane region on behalf of the Queensland Government and the Australian Government.
Our Counselling team, work across the Moreton Bay region delivering individual, family, and specialised family violence counselling at our three Neighbourhood Centres. Our Family Support and Young Parents Programs are designed to bring positive change for children and parents, in areas including family relationships, children's development and parenting via outreach and centre-based services.
About this Role
Our program Support Officer ensures all client enquiries are managed efficiently and effectively in accordance with organisational policies and procedures and provides a range of client and administration support including:
General administration support to the team:

Coordinate program appointments and bookings.
Maintain relevant scheduling and safety registers.
Data entry and management of confidential information.
Coordinate cleaning and general tidiness of the office.

Assist with reporting requirements including data entry and management, collating information, and drafting reports.
Support delivery of services through:

general group support including session preparation, in-session support, and transport.
event preparation and support.
To be successful in this role you will:
demonstrate intermediate skills with Microsoft Office suite.
work effectively in a collaborative team environment.
work sensitively with culturally and linguistically diverse (CALD) and First Nations peoples.
work independently with sound problem solving skills.
have multitasking and time-management skills, with the proven ability to prioritise tasks.
possess an understanding of Social Justice Principles and a Strengths Based Framework.
Required Qualifications and Experience 
Minimum of Cert III in Administration or equivalent experience or qualification
Possession of Human Services or Social Work qualifications is preferred.
Minimum 1 years' experience.
A full copy of the position description is available on request via email:   or phone: 07 3889 0063.
Encircle is an equal opportunity employer and encourages applications from Aboriginal and Torres Strait Islander people, people from a CALD background and people living with a disability.
To apply for this position please:
provide a cover letter introducing yourself and clearly identify the position that you are applying for,
summarise your suitability for this role referring to the Selection Criteria detailed in the Position Description, and
include a copy of your Resume.
All enquiries and applications are treated in strict confidence.
Applications for this role will be accepted until the position is filled and interviews will be undertaken during the advertisement period.
Please note we are not accepting applications via employment agencies.