365 Samsonvale Road, Warner, 4500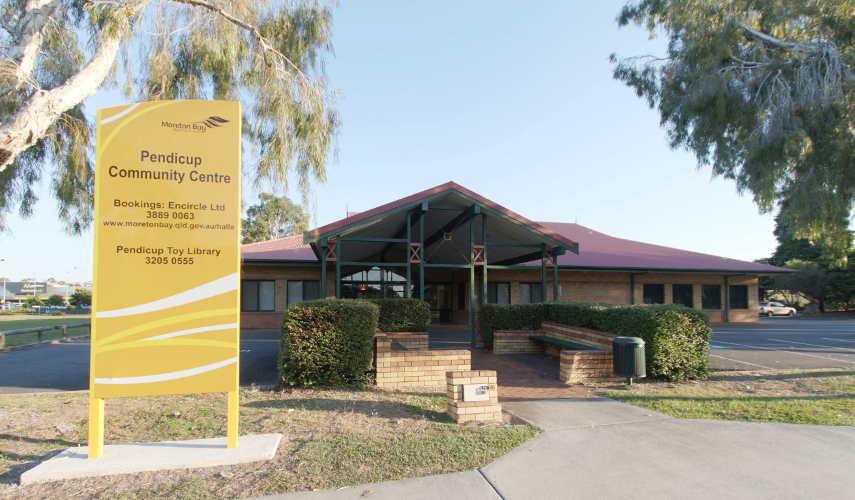 Main Hall: Suggested capacity 100
The main hall has wooden flooring, air conditioning, ballet rails, as well as an integrated speaker and projector setup with pull-down screen. A moveable whiteboard is also available in the adjacent storage space.
Tables and chairs: 20 × trestle (size: 1825mm × 760mm), 100 × chairs.
Kitchen:
The hall has a fully outfitted commercial grade kitchen which includes a double-size commercial fridge, stove, hotplate, oven, deep fry, rangehood, commercial-grade dishwasher, commercial toaster and hot water urns.
Boardroom: Suggested capacity 10
The board room is a formal space suitable for small meetings with large board tables and chairs for 10 people, large whiteboard and air conditioning.
Activities Room:
The activities room is ideal for small children's activities and dance functions, included are a whiteboard, air conditioning, large wall mirror and dance rails.
Meeting Room:
The meeting room is a great place for craft-orientated events. The room has air conditioning and a whiteboard.
Tables and chairs: 2 × square tables
All functions MUST terminate by 11pm and the premises vacated as soon as possible thereafter.
Please note that it is our policy that we will not book any 18th, 21st or 'teen' parties at any of our venues.
Features
Wheelchair access
Dedicated parking spaces
Assortment of rooms to cater for all event sizes
Hire Costs
Main venue
Casual Hire: $40.00 per hour / $400.00 per day
Permanent Hire: $26.00 per hour / $260.00 per day
Not For Profit: $21.00 per hour / $210.00 per day
Activities Room 1 & 2
Casual Hire: $25.00 per hour
Permanent Hire: $20.00 per hour
Not For Profit: $15.00 per hour
Meeting, Comm and Board
Casual Hire: $15.00 per hour
Permanent Hire: $10.00 per hour
Not For Profit: $7.5.00 per hour
Large Event Hire
$550.00
Including (but not limited to): Weddings, Engagement Parties, Adult Birthday Parties, Large Children's Birthday Parties or Community Events.
Includes: Min 12 hours hire, 12:00 noon – 12:00 midnight (can be longer if hall available). Free Induction at hall.
Bonds
$1,000.00 any night time event
$500.00 day time party
$200.00 day time meeting
Additional resources are also available
Portable sound system $60.00
Clean up from $150.00
Information and hall costs contained are current as from 1 October 2010 and are subject to change without notice.
To book this venue or check availability please call 3889 0063.