1018 Anzac Avenue, Petrie, 4500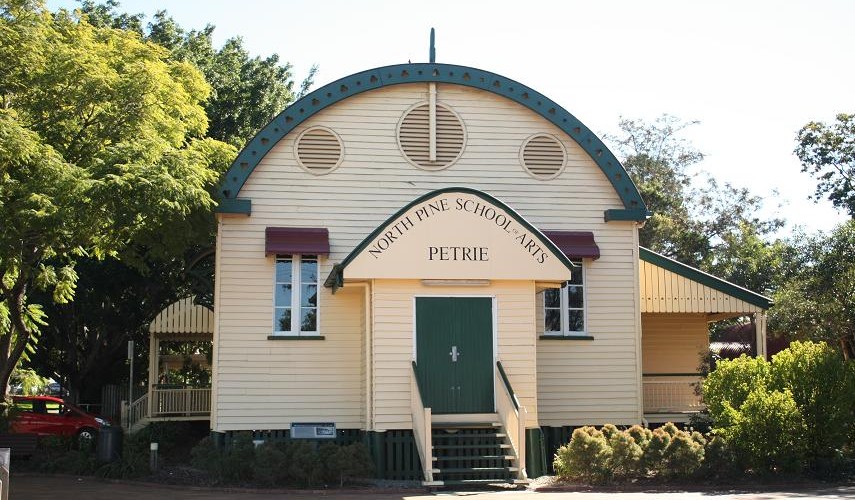 Petrie School of Arts Hall: Main Hall – Suggested capacity 70
The main hall has wooden floors, ceiling and wall fans and a stage area. Double doors at front of building. Small veranda at side of venue.
Kitchen
The Kitchen has a fridge, small freezer, a stove, a microwave oven, and a zip hot water unit, crockery & cutlery to cater for up to 70 people (no drinking glasses).
All Petrie School of Arts Hall functions MUST terminate by 12am and the premises must be left in a neat and tidy condition. Cleaning personnel may remain as long as necessary to attend to the cleaning. Washing up liquid, bin bags and cleaning equipment are provided at the hall.
Please note that it is our policy that we will not book any 'teen' parties or 21st events at any of our venues.
Petrie School of Arts Hall Features
Wheelchair access
Limited off road parking
Small verandah
Children's play park nearby
Close to railway station
Tables and chairs: 10 x trestle tables (size 760 x 1830 x 740mm – seats 8 people), 90 x chairs.
Hire Costs
$31.00 per hour
Large Event Hire
Including (but not limited to): Weddings, Engagement Parties, Adult Birthday Parties, Large Children's Birthday Parties or Community Events.
Includes: Min 12 hours hire, 12:00 noon – 12:00 midnight (can be longer if hall available). Free Induction at hall.
Bonds
$1,000.00 any night time event
$500.00 day time party
$200.00 day time meeting
Information and hall costs contained are current as from 1 October 2019 and are subject to change without notice.
To book the Petrie School of Arts Hall or check availability please call 3889 0063.