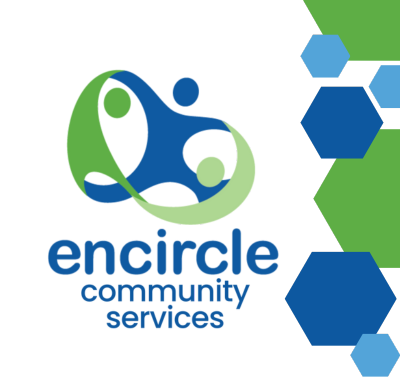 Based at Redcliffe
Part time – 6-month contract
SCHADS Award Level 5
$44.92 – $45.88 per hour
Senior Counsellor, Specialised Family Violence (SFV).
Seeking a qualified and experienced SFV counsellor and group facilitator to work with survivors on a 6-month contract.
Encircle Community Services Ltd. (Encircle) has been supporting people in the Moreton Bay and Brisbane North regions for 35 years, creating a culture where everyone can be their best, in an environment that values inclusion, diversity, and flexibility. At Encircle, everyone is welcome, everyone belongs.
Our team is passionate, and we are making a difference. We are driven to support our community through their toughest challenges, helping them reach their goals. We work with energy, curiosity, professionalism, and optimism.
About the Team:
The Counselling and Families Team deliver Counselling and Family support services within the Moreton Bay and North Brisbane regional on behalf of the Queensland Government and the Australian Government.
Encircles' team of qualified and experienced, professional Counsellors provide essential support to individuals and families and includes specialised individual therapy through to a variety of groups focusing on topics such as Women's Wellbeing and Self Esteem, Circle of Security Parenting Program, and My Super-powered Relationships designed for children 8 to 12 years.
Our Counselling team also coordinate two significant community events during the year – the Moreton Bay Says No 2 Violence Campaign and the Candle Lighting Ceremony.
About this Role:
The Specialised Family Violence Counsellor provides therapeutic trauma informed interventions, psychoeducation and information, therapeutic assessment's, referrals, community education and skills training to individuals and/or families who have or are being affected by DFV, including Elder Abuse.
Working effectively with other relevant service providers to ensure a collaborative and integrated response to family and domestic violence that is demonstrated by clear and consistent referral pathways, protocols, and joint initiatives.
Our Senior Counsellor will:
Deliver evidence based therapeutic interventions, trauma informed counselling through provision of face to face, telephone or online sessions with individuals.
Liaise, consult and work collaboratively with internal staff, external agencies and stakeholder to facilitate appropriate referrals for shared casework options to benefit clients.
Co-facilitate regular community engaged educational groups regarding a range of topics related to DFV including parenting programs, women's wellbeing programs and primary prevention healthy relationships programs for young people.
To be successful in this role you will:
Demonstrate successful delivery of trauma informed evidence-based counselling, psychotherapy and groupwork.

Be experienced in providing appropriate information and psycho-educational material and information to clients that support and aid the therapeutic process.

Effectively assess therapeutic needs of clients.

Provide appropriate referrals and support to clients.
Qualifications and Experience:
Bachelor of Counselling or equivalent is required and post graduate qualifications will be highly regarded.
Minimum 3 years' experience.
Experience supporting groups, providing education.
A full copy of the position description is available on request from or by phone: 07 3889 0063
Encircle is an equal opportunity employer and encourages applications from Aboriginal and Torres Strait Islander people, people from a CALD background and people living with a disability.
To apply for this position please:
provide a cover letter introducing yourself and clearly identify the position that you are applying for,
summarise your suitability for this role referring to the Selection Criteria detailed in the Position Description, and
include a copy of your Resume.
All enquiries and applications are treated in strict confidence.
Please note we are not accepting applications via employment agencies.
Applications for this role will be accepted until the position is filled with interviews being undertaken during the advertisement period.