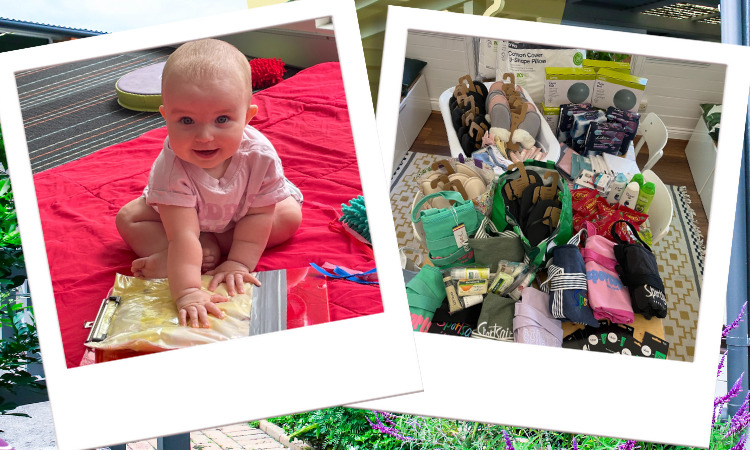 Encircle Community Services' Young Parent Program (YPP), which offers group antenatal education, peer support connections, and referrals to relevant services for pregnant and parenting families from Greater North Brisbane, is seeking support from the community to help vulnerable young mothers obtain their licence for greater independence and convenience.
According to YPP Senior Practitioner, Talitha Eckermann, the biggest issues for young parents are cost of living, social isolation, affordable and stable housing, domestic and family violence, and access to adequate, affordable and timely mental health support.
Ms Eckermann said there is an immediate need for financial support to help young parents in the program gain their drivers licence, and is inviting expressions of interest from local businesses and organisations.
"With cost of living skyrocketing for our young parents, many are navigating public transport to save money, but are struggling with inconvenient timetables and routes to get to their destinations, and the logistics of carrying baby capsules, prams and nappy bags, or being heavily pregnant across multiple modes of transport," she said.
"Our young parents want and need the independence that comes with the ability to drive to hospitals, appointments, mothers' groups, child health appointments, employment, study and other community services and facilities, but face numerous financial hurdles with obtaining their licence."
"It's something many of us take for granted, but with a single driving lesson costing around $90 and the driving test costing $75, to even apply for a Learner's licence sets our young parents back several hundreds of dollars that they simply don't have when preparing for a baby," Ms Eckermann added.
Recent funding from Beyond Church's 'Be Rich' campaign has enabled the team to prepare hospital bags for expectant mothers to enrich their birthing and post-partum experience, while the Kedron-Wavell Community Grant has funded life-saving swimming lessons to the young families.
The impact YPP has had on local families for 35 years is evidenced by the community support it receives on social media.
Former YPP participant, Krystal Sinn, who joined YPP when she was pregnant at 17, commented on a YPP Facebook post saying "you guys are the best program that's ever existed in my opinion… baby is now 19, and I made two friends there who I've now been friends with for just shy of two decades … I'm so glad to see this program is still going strong," she added.
Another mum, Shauna O'Neill, who's child is now 14, said
"society is often harsh on young parents but YPP was one of the only places where I felt welcome and was always treated with respect and kindness."
Encircle's Young Parents Program has recently moved from Stafford Road to the heritage-listed premises at 12 Emerald Street, Kedron. It is open now with its official launched planned for September. YPP will continue to deliver programs that support young parents, help build peer connections, and provide information from a variety of services including midwives and child health nurses. Phone 3357 9944 for more information.
To provide financial support for the program's independent transport drive, interested organisations can contact Talitha Eckermann on 0420 794 527 or