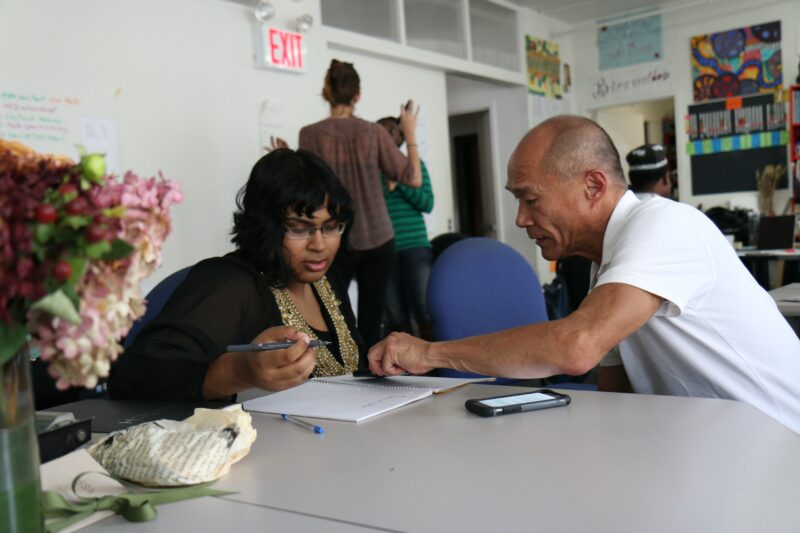 Adult Literacy for Life
We offer a wide range of free and confidential services to help individuals improve their literacy skills. Our services include assistance with reading, writing, speaking, listening, and numeracy, as well as computer literacy and digital literacy. Whether you're a beginner or looking to improve your existing skills, our team of experienced educators is here to support you.
Conversational English
We provide free conversational English classes in a friendly and supportive environment. These classes are designed to help individuals improve their English language skills and gain confidence in their ability to communicate effectively. Whether you're a non-native speaker looking to improve your language skills or simply looking to improve your confidence in speaking English, our team is here to help.
Please contact us to find out how we can assist you:
Get in touch here, call 07 3889 0063 or email
Who can we help?
We support:
Any adult post-secondary school student, regardless of age
Anyone wanting to improve their English conversational skills
Anyone wanting to improve their literacy and numeracy skills
Non-native English speakers looking to improve their language proficiency
Individuals seeking to enhance their education and career opportunities
Why get involved?
Helps ability to communicate orally and in writing
Improves English skills, including reading, writing, and speaking
Provides resources and support to enhance learning
Access to wider community services and employment opportunities
Opportunities for social interaction and networking
Helps to develop critical thinking, problem-solving and decision-making skills
Improves overall employability and increases chances of getting a job.
What to expect in an adult literacy learning session:
Sessions may be in a small group or one-to-one with a tutor. The sessions are designed to empower learners to:
Read to children and help with homework, improving literacy skills and building strong relationships with their children
Gain a driver's license, increasing independence and access to transportation
Access an ATM and manage finances, including budgeting and saving money
Learn life skills such as cooking, cleaning, and time management, improving overall self-sufficiency
Read newspapers, bulletins or web pages to access employment opportunities, stay informed and be aware of job openings
Get assistance with vocational courses, such as computer skills, construction, or healthcare, to improve job prospects and earning potential
Improve English language conversation skills, such as pronunciation, vocabulary and grammar, making it easier to communicate effectively in both personal and professional settings.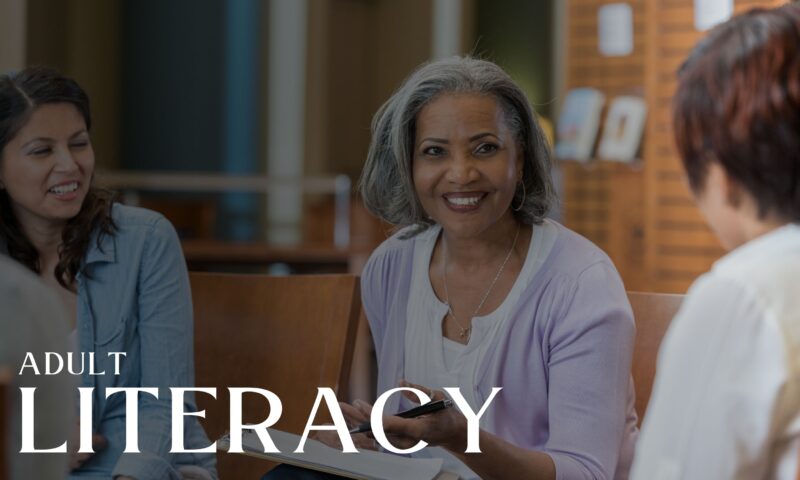 Free Adult Literacy & Numeracy Tutoring
Learn reading skills, math skills, job-related skills and more! Our program is designed to provide individualized attention and support to help learners achieve their goals.
When: Monday to Friday – between 9am – 3pm.
Where: Flexible Locations.
Cost: No cost, our program is completely free of charge and open to anyone who wants to improve their literacy and numeracy skills.
For bookings and more information, please contact us:
Phone: 07 3889 0063
Free Conversational English Classes
A friendly and relaxed group to improve your English speaking skills!
1 – When: Monday – 9:30am – 11:00am
Where: North Lakes Library, (meeting room 2 above the library) 10 The Corso, North Lakes
Cost: No cost
2 –  When: Tuesday & Friday – 9:30am – 11:00am
Where: Pine Rivers (Lawnton) Neighbourhood Centre, 865 Gympie Road, Lawnton
Cost: No cost