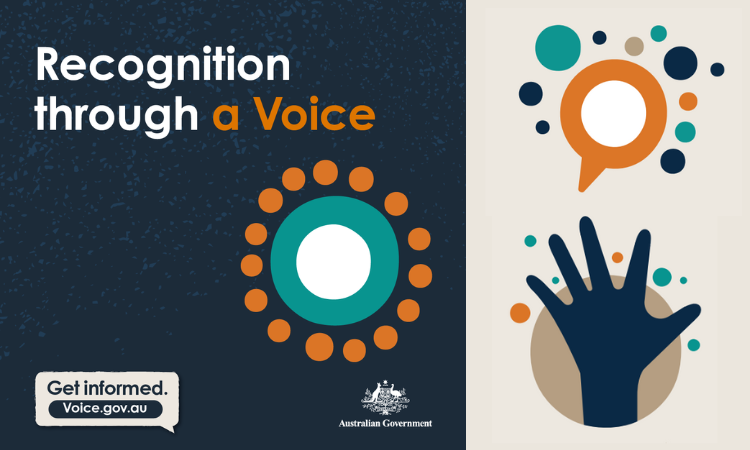 Encircle Community Services Ltd. acknowledges the traditional custodians of the land on which we meet, and we celebrate their enduring connection to Country, knowledge, and stories. We are committed to supporting Aboriginal and Torres Strait Islander (ATSI) communities in their self- determination.
In late 2023, Australians have the opportunity to exercise our democratic right to vote in a Referendum to change the Australian Constitution. The question that we are asked to vote YES or NO to is:
"A Proposed Law: to alter the Constitution to recognise the First Peoples of Australia by establishing an Aboriginal and Torres Strait Islander Voice."
Do you approve this proposed alteration?"
(Source: Referendum question and constitutional amendment | The Voice)
Encircle Community Services Ltd. supports the change to the Australian Constitution as a step in the journey of self-determination, and to improve the lives of ATSI communities. The Voice will provide ATSI Australians with a formal mechanism to have a say in maters that directly affect their communities, in policies, legislation, and programs.
There remain significant disparities in health, education, and socio-economic outcomes between ATSI Australians and non-ATSI Australians. The Voice aims to close the gap by listening to ATSI voices.
We recognise the diverse views and opinions across our community and fully respect each person's inalienable right to their own opinion on this Referendum question.
We encourage all members of our community to participate in this important moment in the life of our country. We urge everyone to be well informed and educated on this issue by drawing on information available from reliable sources such as Your official referendum 2023 pamphlet (aec.gov.au) that is published by the Australian Electoral Commission.
The Voice demonstrates the nation's commitment to reconciliation and the recognition of the unique cultural and historical significance of ATSI communities. Encircle Community Services Ltd. supports and stands with ATSI people to move to a united and better future. We support the YES Vote for the Voice to Parliament.
Click Here to download Position Statement – Voice to Parliament from Encircle Community Services
More Resources: 
The Voice website – voice.gov.au – Click Here